Here at The Alpine Clinic we have highly qualified therapists to give you the best possible care during your time with us.
Myles Morneault, PT, DPT Alpine Physical Therapy Manager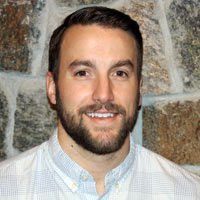 Originally from Northern Maine, Myles graduated from Franklin Pierce University in 2009 with a degree in Biology. He then continued his education receiving his Doctorate in Physical Therapy from the University of New England in 2012. Myles joined the Alpine Clinic team in July 2018. Myles brings experience from many different rehab settings but his passion is in outpatient orthopedics. He looks forward to serve the North Country and getting people to move and feel better.
Johanna Falkenham, PTA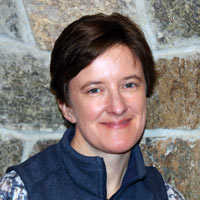 Jo graduated from SUNY Canton at the top of her class in 2018, completing a career change with a PTA A.A.S. degree after nearly 20 years as a chemical and process engineer. She has further training in geriatrics and sociological issues of women and aging. In addition, she is LSVT BIG® certified to provide specialized Parkinson's Disease treatment. (Read more about LSVT BIG® treatment.) She is an RYT 200, teaches Nordic skiing, and is pursuing her professional ski instructor's certification. She also enjoys cycling, hiking, and paddling with her husband and dogs.
Kyle Gadapee, PT, DPT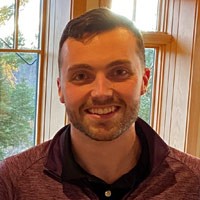 Originally from Danville, Vermont, Kyle received his Bachelor's Degree in Exercise Science from Northern Vermont University - Lyndon in 2017. He then pursued his Doctorate in Physical Therapy, graduating in 2020 from the University of Vermont. Kyle's clinical areas of interest include working with athletes experiencing lower back pain, injuries of the elbow such as golfer's or tennis elbow, and caring for those with ankle instability. As the newest member of the Alpine Physical Therapy team, Kyle is looking forward to building genuine connections with his patients and working with them to address outside factors that may contribute to their injuries such as sleep, nutrition, and stress.
Allison Carey, PT, DPT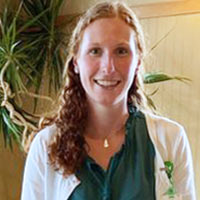 Allison (Alli) graduated from Husson University in 2020 with her Bachelor's Degree in Kinesiology. She then pursued her Doctorate in Physical Therapy at Husson University, graduating in 2022. In addition, she is LSVT BIG® certified to provide specialized Parkinson's Disease treatment. (Read more about LSVT BIG® treatment.) Alli joined the Physical Therapy team of The Alpine Clinic in May. Originally from Plymouth, Alli loves calling the central/northern New Hampshire area home. She enjoys working with active populations of all ages and is excited to begin her career in outpatient orthopaedics. Alli is passionate about connecting with her patients and helping them reach their goals through all that physical therapy can offer.